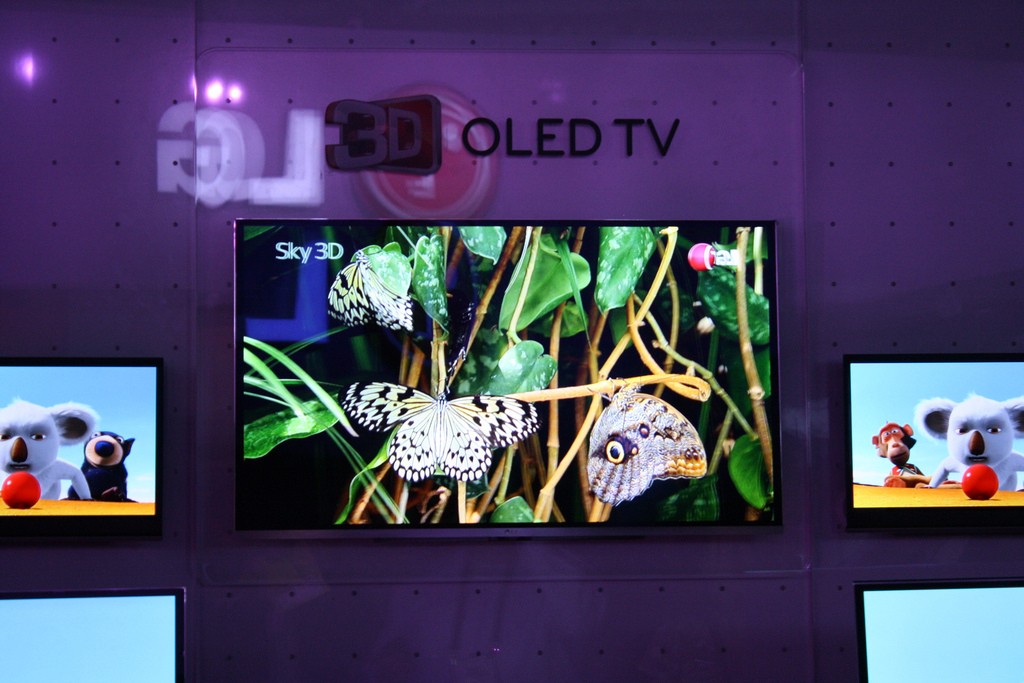 Samsung may have been struggling in the mobile industry, but its Korean colleague LG is on the other side of the financial line. The company has just reported that its annual profits 'soared' by a massive 125%, with smartphone shipments seeing a decent growth of 24%.
LG announced a net profit of KRW 501.40 billion (USD 474.81 million) for full-year 2014, an increase of 125 percent over 2013 net profit. Operating profit increased significantly in 2014 to KRW 1.83 trillion (USD 1.73 billion) from KRW 1.25 trillion (USD 1.14 billion) in 2013, an increase of 46 percent.
The Korean conglomerate also said that thrusters behind this soaring annual growth was primarily its smartphone unit, which saw a robust 24 percent increase. Full-year consolidated revenue stood at a massive KRW 59.04 trillion (USD 55.91 billion). The company sold a staggering 59.1 Million smartphones in 2014. However, similar to what Samsung said in its earnings call, LG too says that it is expecting 'a challenging year ahead' with greater competition globally from various manufacturers.
Fourth-quarter 2014 consolidated revenue was KRW 15.27 trillion (USD 14.06 billion) with an operating profit of KRW 275.1 billion (USD 253.31 million), an increase of 28 percent from the same period the previous year.
However, LG's TV business will probably be the biggest blow-back for the otherwise profitable company. LG's  net profit for the fourth quarter ending Dec. 31, 2014 showed a net loss of KRW 205.7 billion (USD 189.41 million) primarily due to the write-off resulting from the closure of LG's plasma TV operations.
As for its entertainment arm, The LG Home Entertainment Company reported full-year operating profit of KRW 509 billion (USD 482.01 million), an increase of 31 percent year-on-year while full-year revenue increased slightly to 19.38 trillion (USD 18.35 billion). Fourth-quarter revenue increased 20 percent quarter-on-quarter to KRW 5.43 trillion (USD 5.00 billion) as a result of increased TV demand during the peak selling season in Europe, CIS and North America.
LG is also optimistic of its future in emerging markets such as India, saying
Despite higher competition and weaker currency movements in emerging markets, the company is optimistic that the premium segment — OLED and ULTRA HD TVs — will continue to grow, along with the digital signage industry.
LG's Telecom arm reported a 16 percent increase in annual revenue to KRW 15.06 trillion (USD 14.26 billion) with help from North America, where shipments increased 78 percent during the fourth quarter of 2014 from the previous year. Fourth-quarter revenue of 3.78 trillion (USD 3.48 billion) was 5 percent higher than the same period in 2013.
LG Home appliances. the Korean conglomerate's consumer electronics arm, reported full-year 2014 sales of KRW 11.54 trillion (USD 10.93 billion) where the company saw stronger sales in Europe and emerging markets such as the Middle East, Africa and Southeast Asia, offsetting somewhat slower sales in North America. Fourth-quarter revenue of 2.88 trillion (USD 2.65 billion) was up slightly from the same period 2013 while operating profit of KRW 85 billion (USD 78.27 million) was 64 percent higher quarter-on-quarter and up 2 percent from the same period the previous year.
---