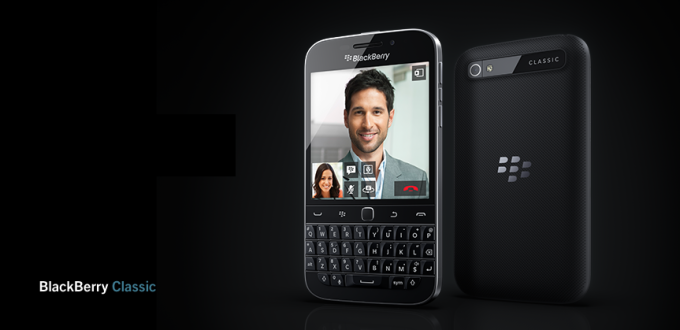 Those good old days, when you owned a classic Blackberry device (Bold or Curve in India mostly) and tapped innumerable times on its very robust and sweet-sounding keypad. Missing them ? Well, Blackberry has started pre-orders for a new handset, which fulfils all your lost desires, in a modern avatar.
Earlier in October, we reported that an all together new batch of photos of a device named "Classic" have been leaked. Well, now CEO John Chen has officially announced the device. The new handset, which Blackberry has aptly named "Classic" will start shipping by December 17th (via MobileSyrup). Pre-orders for the same are LIVE now on Blackberry's Online store. The device ships for $499 and for $450 off-contract.
So why this handset ? Well, this handset will definitely not sell in Millions, nor will it bring Blackberry's glorified days back, but it will certainly touch the right chord with Blackberry owners, who switched to an iPhone or Android device, due to company's slow hardware upgradation pace.
The new Blackberry, emboldens the golden-era which company once formidably enjoyed, with modern day (if not very high-end) specs. The device is a touch and type, similar in design to Blackberry's current Q5 model. It has a 3.5 inch touchscreen (resolution unknown) and is powered by a 1.5 GHz Snapdragon S4 processor running on 2 GB of RAM. The device sports an 8 MP rear snapper along with a 2 MP front camera.
As for the OS, nothing is confirmed though. In handset's official description, Blackberry says that the Classic is "planned" to run on the latest version of BlackBerry OS 10.3.1. Now whether that plan comes out successful or not, we'll get to know on December 17th. Also, there is no word on the availability apart from a mention, that the device will be launched on December 17th.
"Should" you buy it ? No, because neither the specs, nor the design competes anywhere near current Android or an iPhone. Will I buy it ? Yes, because I am a Blackberry fanatic, I still own a Curve device (though most of the time it just lies around) and I would love to have those Classic Blackberry keys back on my fingertips. Make your choice.
---