Luxury modified iPhone designing company, Feld and Volk have released (or leaked) a new set of high resolution photos, which display iPhone 6's front panel, power button and mute switch.
The photos are shown below :
The front panel can be clearly seen to embolden the apple logo, and matches with similar photos, leaked earlier. Some components from the top have been pulled apart, to give a better look at the LCD cables/flex under the display.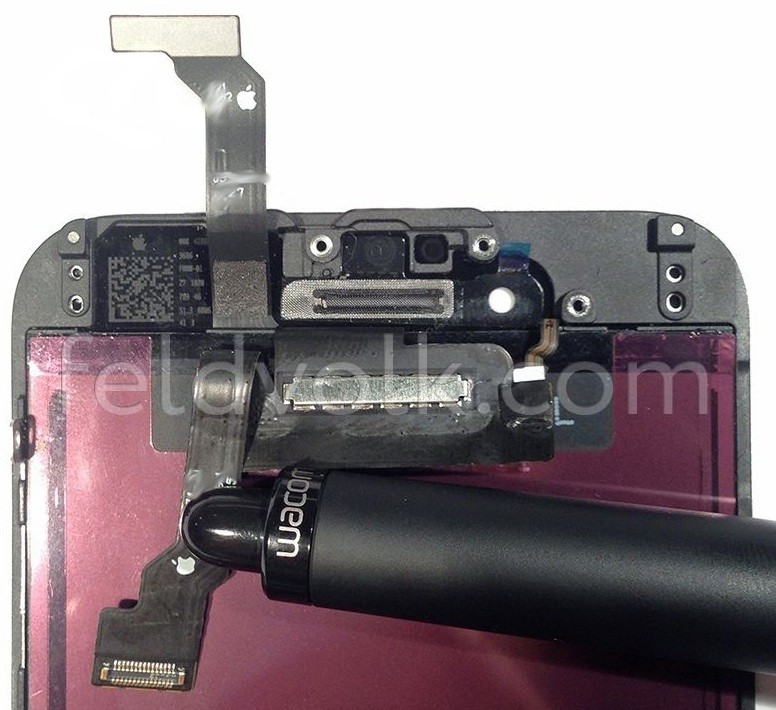 The photo below is of a tapered edge of the iPhone. The shiny metallic edges boundary clearly is, a mark of Apple's design principles used in iPhone.

The photo below shows the power button of the upcoming iPhone6 model. The silver metal finish of the power button can be easily seen, and Feld & Volk says the volume buttons will be of very similar design and finish.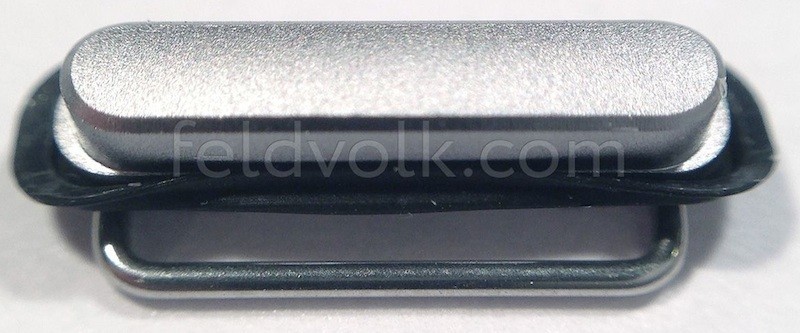 Stay Tuned for more leaks.
---