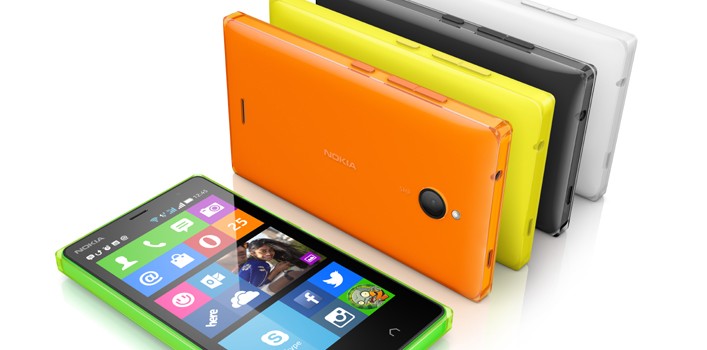 Yes, you read that absolutely right. Microsoft has launched an android based smartphone, the Nokia X2. We are stressing Microsoft and Android because many doubted whether Microsoft will go ahead with the android platform, developed by Nokia.
The new phone, the first to be launched under Microsoft Mobile's banner, after Nokia's acquisition, is powered Nokia's X Software Platform 2.0. The software platform borrows heavily from Android, with a redesigned interface that appears similar to the Windows Phone UI. The software platform, runs android apps only.
The new X2 features a 4.3 CBD (Clear Black Display) LCD panel, which has been, by far, the most clear display under sunlight, ever. X2 runs on a 1.2 Ghz dual core, snapdragon processor with 1 GB RAM. The phone is powered by a 1800 mAh Nokia battery.
Interestingly, the phone is Dual SIM, a concept, which popular only in the Asian region, thus clearing that Microsoft's focus through this launch, is on Asian markets like China and India. The launch phone will be available in bright orange, bright green and black colors.
As a result of Microsoft acquisition, the phone had to have Microsoft based features. And this is evident from the fact that it comes with Skype and One-Drive, pre-loaded, with 15 Gb of free space on the latter.
---