Okay, so this is the third post in our in-depth coverage of Amazon's AWS event. You can read about Amazon Rekognition and Polly right here as well. Meanwhile, save the best for the last they say and Lex is no exception.
The brand new Amazon Lex service uses the same technology that is deployed in Amazon's famed Alexa home speakers to let you create customized voice/text bots to suit your own needs. Yes, it is actually pretty fantastic!
As per Amazon,
Today we are making the same deep learning technologies (ASR – Automatic Speech Recognition NLU – Natural Language Understanding) that power Amazon Alexa available to you for use in your own conversational applications. You can use Amazon Lex to build chatbots and other types of web & mobile applications that support engaging, lifelike interactions.
So basically, you can build and customize Alexa-like bots using AWS to suit the needs of your customers or business. These bots can be used to provide information, power applications, streamline work activities, provide a control mechanism for robots, drones, and toys and so on.
The process is pretty easy and does not require you to be Da-Vinci.  You can kick off by simply designing a conversation between your bot and a prospective customer. This designing takes place in the Lex Console, where providing samples to Lex leads to the creation of natural language models.
Then you publish your Amazon Lex bot and let it process text or voice conversations with your users.
This is how a user can create a fully functioning bot on AWS: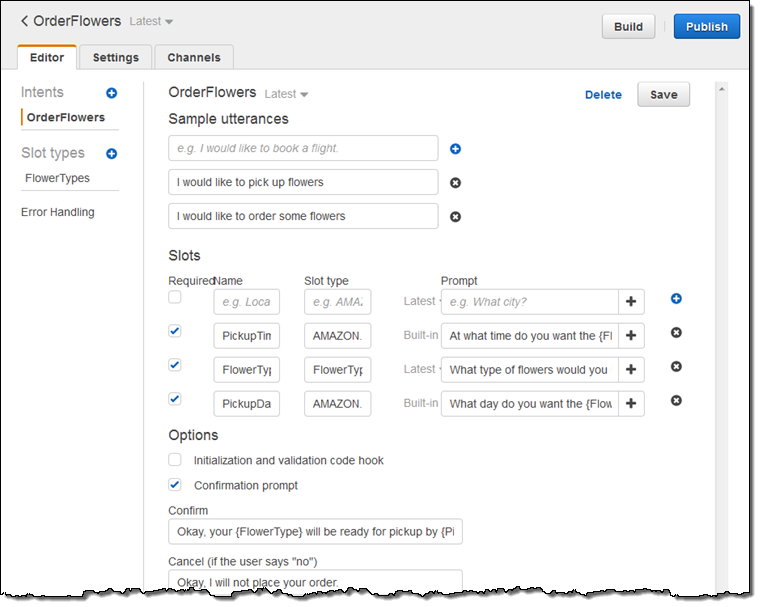 And the end result looks something like this: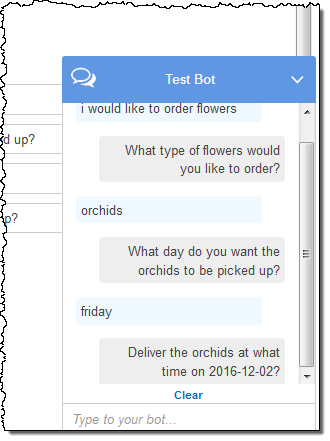 What's more, Lex is a fully-managed service. That means that you won't need to set up, manage, or scale any infrastructure. Once you get the ball rolling, you can just sit back and relax as your brand new bot toils away taking orders.
Meanwhile, the chatbot can directly be connected with Facebook Messenger. Support for other applications like  Slack and Twilio are still in the works.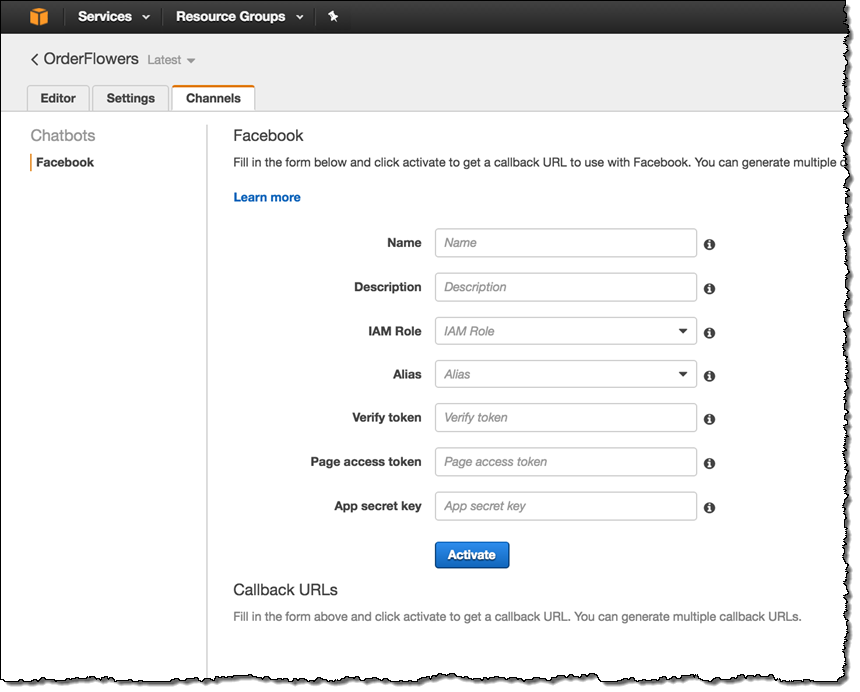 For the first year, users can make upto 10,000 text requests and 5,000 speech requests each month for absolutely free. After that, Amazon will charge $4.00 for each 1,000 speech requests and $0.75 for every 1,000 text requests.
Well, Amazon would certainly appear to have beefed up AWS with regards to the services available on the platform. Image processing, text-to-speech and particularly bots in form of Lex, are all technologies of the future that can be used by businesses to scale up quickly.
Chatbots in particular, are something that every business is attempting to deploy in order to automate its processes. With Lex, Amazon has given its users a minimalistic and easy way to create these bots. By making this feature available to its AWS customers, Amazon has certainly managed to increase the appeal of its cloud services.