The two-day Google I/O conference kicks off in a few hours from now, led by a two and a half hour long key note session by Sundar Pichai. And as has been the tradition in all of these annual developer conferences, you can expect a series of major announcements on both software, as well as hardware front.
The announcements expected today, come from diverse segments ranging from a new (or rather updated) Android version (Android M), virtual reality, Android Wear, Chrome cast and the fate of Google's failed social networking attempt, Google +.
Being one of the most high-profile tech events of the year and being nothig short of a software holiday for developers and enthusiasts who attend the I/O conference, there have been many rumors regarding the exact details of products and updates which are going to be unveiled in the conference. We bring to you some of the most expected announcements and updates which could be made in the conference:
Android M
The next iteration to Google's Android Operating System, succeeding Lollipop will be showcased in the conference as already told by Google. Last year we saw a complete reimagining of Android with Material Design makeover and it is highly likely, that this year will be more focused on providing updates and stability without any major overhaul in design.
Major updates are expected to be in security with the introduction of finger print scanning technology in the OS itself which could replace the password system for accessing apps. The new update is also supposed to include better processing power and efficient RAM utilization to save battery life. Another quite thoughtful feature is giving the user more power to limit the access of installed apps to phone's camera,
Another major development could be the independent Google Photos app without the support from Google+, which could be a part of an ongoing attempt by Google to take good things out of Google + and develop them as separate applications, leaving behind that failed tale called Google+.
Google would also be mindful of the snarling pace at which Lollipop has been adopted by users, as udates have been rolling out at an extremely slow pace, thus allowing even the most ancient Android versions to stay in certain phones.
Virtual/Augmented Reality
We are yet to hear further plans regarding the ambitious (but failed) Google Glass. We could well get to see an advanced and updated version of the Google Cardboards; the surprise hit of last years I/O which allows users to turn their android phones into VR headsets at just $20.
In a half-hour session titled "Make Believe," Google will engage developers on the future of VR and its efforts to be part of that movement.
"Join us to explore virtual reality and how it may change our lives," stated the entry.
"Learn how it works and how to design virtual reality experiences. Includes lessons learnt from virtual reality game developer Katie Goode."
Android Wear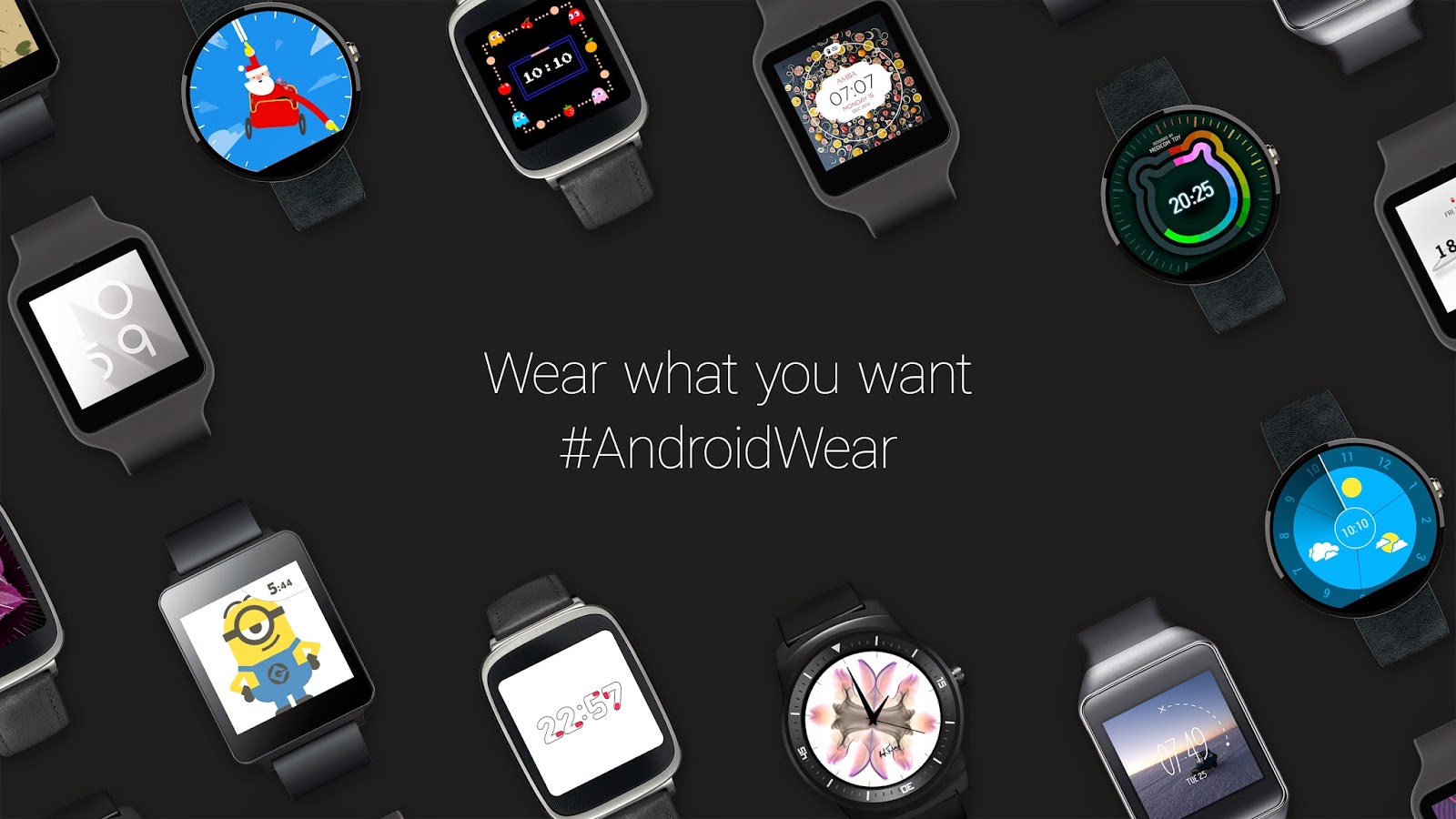 Android Wear, which debuted in last year's I/O recently got a major update, as it incorporated a much-needed navigation feature, thus it is highly unlikely to remain a focus at this year's I/O conference. But given the fact that its is a major frontier in evolving next gen android tech, we might get to see some major developments in the field, the most notable being a first look at the latest Android Wear partner hardware and the possible announcement of a Moto 360 successor.
ChromeCast
Chromecast is one of the most fascinating hardware developed by Google, and it is set to receive a major upgrade. It all began with the Chromecast HDMI Dongle at $35 and there are supposedly many new features and updates coming up soon in the device. This may include making it possible for third-party manufacturers to build streaming support for Android and iOS apps directly into their TV sets, speakers and stereo receivers.
Satellite Mapping
Google acquired satellite mapping service SkyMap last year and is looking to move its cartograpic services into real time. In the session named, "The Earth In Real time" it is preparing to tell the world more about this particular service.
With Skybox, we're looking to take the next step forward in satellite imaging and find new ways to help people use data from space to solve problems on Earth,
stated the description.
Google Gadgets
Google is also expected to cement its place in the Internet of Things by introducing android support in the field of home automation by connecting the humble electric bulb, refrigerators, etc to the web. This is also due to the anticipation that followed Google's acquisition of Nest Labs, the maker of digital thermostats, for $3.2 billion in February last year. We are yet to see any major Google announcement on that front.
Moreover, the car automation initiative of Google, Android Auto may also finally receive navigational support and new features designed for drivers. General Motors and Hyundai had recently announced their plans to roll out vehicles equipped with Android Auto later this year.
Google Wallet
Mobile payment is one field where Google has been trying to setup its footprints, especially since it bought popular mobile payments app Softcard. Google Wallet is also expected to coexist with the new Android Pay, announced by Pichai in MWC this year.
Stay tuned for more updates from I/O conference 2015, as we give you India's most comprehensive coverage of the event, on our special events page. Stay Tuned.
---