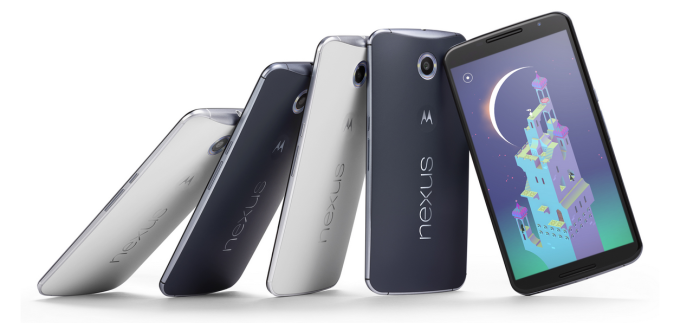 If you are considering to grab one of the Nexus 6 smartphones and are still wondering why the device does not have a fingerprint scanner fabricated to it (despite being a comparatively high end plus not-so-cheap smartphone), you have Apple to blame for that.
Though a fingerprint scanner was supposed to be incorporated at the back of the Nexus 6, it was then replaced by the Motorola logo, the company chosen by Google to manufacture this iteration of the series of Nexus devices. The reason for this forced replacement being the primary fingerprint scanner manufacturing company purchased by Apple in 2012. Apple purchased AuthenTec  in 2012 for $356 million, following which Motorola lost its Primary vendor and couldn't arrange for a back up and eventually had to pull down the idea of fabricating a fingerprint scanner.
Former Motorola CEO and current Dropbox leader Dennis Woodside explained to The Telegraph as to how the fingerprint technology was robbed away by Apple-
The secret behind that is that it was supposed to be fingerprint recognition, and Apple bought the best supplier. So the second best supplier was the only one available to everyone else in the industry and they weren't there yet.
A year later, Apple showcased the perfect use of its acquisition by incorporating finger print scanner to its iPhone 5s in 2013 and the devices that followed later on. Apple expanded the use of this technology to other areas and unlocked the ability of making payments with biometric authentication, which rapidly rose to fame.
If the technology would have made it to the Nexus 6 anyhow, it's hard to imagine it offering a seamless experience same as that of Apple devices. Though the technology was not the one to appear first on the Apple devices, it did offer an un-paralleled experience as promised by Apple's CEO Tim Cook.
---