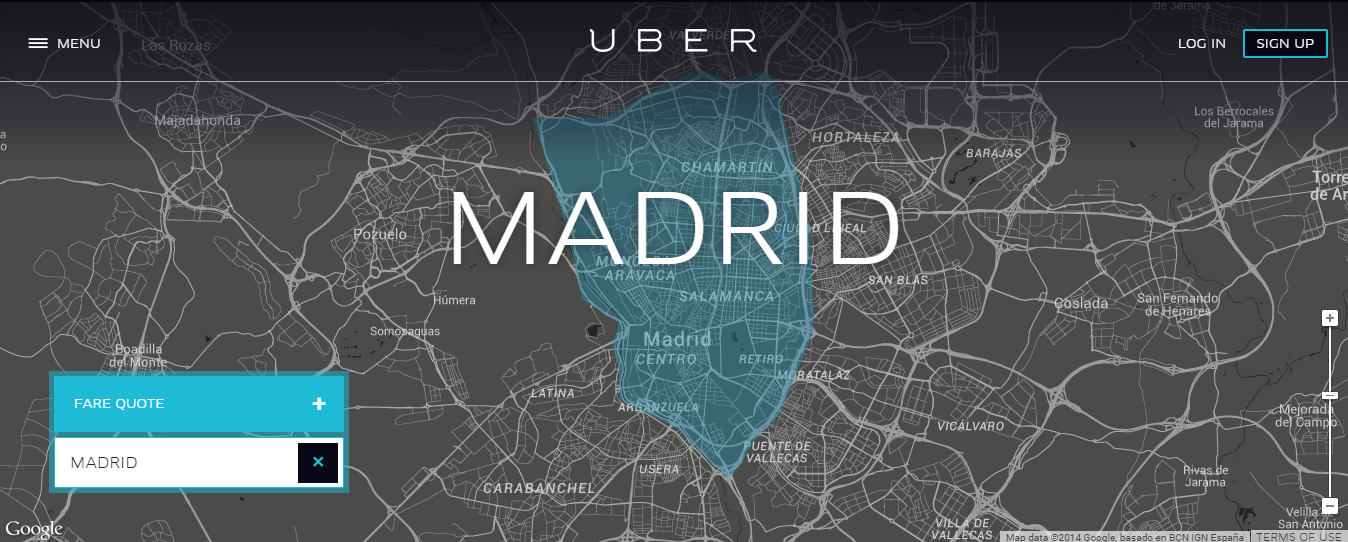 It seems too hard for Uber to stay away from headlines, and that too for quite the wrong reasons. The ride-hailing service today received a court order asking it to suspend its UberPop service in Spain.
Uber had been facing headwinds in Spain for quite some time now. Earlier this month, a Madrid judge had asked Uber to shut down all of its activities in Spain, following a series of protests by various taxi associations within the country.
Now, the ride-sharing company has received a legal order and will temporarily suspend its highly controversial UberPop, an economic version of Uber's match making game which brings random drivers and passengers to each others' service. UberPop also allows its users to transform into an Uber driver from a private driver by simply following few registration steps without requiring any sort of driver license. This model, however, has been highly opposed by the local players as well as the authorities.
Ealier, Uber also released an updated version of its app on the Android platform to help some users get around the ban, after Spanish Internet service providers began blocking the site following orders from Government authorities.
The company said in a blogpost stating the reason for the supension-
Spanish Competition Authority (CNMC)has clearly stated that current transport restrictions are anti-competitive and restrict the entry of new players into the market – to the detriment of the consumer. The CNMC has also stressed the need to regulate the sharing economy in favor of consumers, as has the Catalan Parliament with a recent vote to establish guidelines on "collaborative consumption".
The company is so annoyed that it stepped ahead to launch a protest hashtag (#yoapoyouber, #isupportuber) and in fact received much support from Spanish people who have been in awe for Uber. Uber plans to step again in the battlefield later once it devises an appropriate model that will comply with the transportation rules and accepted by all.
During this temporary suspension of uberPOP, we will also collaborate with Spanish politicians to develop the modern framework needed to create a permanent home for Uber and the sharing economy – and fortunately Spanish leaders have already been standing up for the innovation economy.
Uber received a similar response in Netherlands where it received orders from the authorities stating the heavy fines that the drivers and the company will have to pay on continuing the service.
---