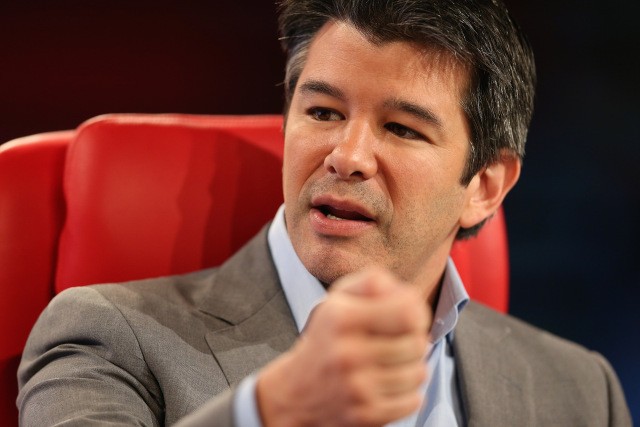 In a fresh addition to Uber's continuing tale of legal disputes, South Korean prosecutors have charged the founder and CEO  of Uber Technologies, Travis Kalanick, and the head of its domestic business partner MK Korea Co. for violating a law governing public transport, Korea's YonHap news reported.
The Seoul Central District Prosecutors' Office issued the indictment for violating a law prohibiting individuals or firms without appropriate licences from providing or facilitating transportation services. The law further says that the ride-offering services using private vehicles to make a premium are to be flagged illegal.
For now, no arrests are to be made as a part of the indictment. However, the penalty for breaking the law in question is a maximum fine of 20 million won ($18,121) or a prison sentence of up to two years.
Last week, Seoul's city legislature passed a measure to fine Uber drivers not registered as taxi drivers, and offer financial reward for citizens who reporting such drivers.  Despite the risk of heavy fines, Uber  continued its operations in the city. Seoul's government has also said it will launch its own smartphone-based cab-hailing service using taxi operators.
Uber, through its apps, provides a service of driver and passenger match-up. But a lack of regulation for the relatively new business model has brought Uber to the attention of authorities worldwide. Spanning from bans to injunctions and indictments, Uber has faced resistance in almost every possible way from the local governments as well as other ride-offering companies.
Uber's woes have now surpassed our counting. Last week, a training session held by Uber was raided by police in Chongqing, Southwest China. Government of Chongqing is investigating on the legality of Uber's private drivers. The raid happened on the day Baidu confirmed its investment in Uber to back its futuristic dream of overtaking other successfully rooted Chinese ride offering firms. Baidu had invested a staggering $600 million into Uber to compete with the rival services Kuaidi Dache and Didi Dache.
---