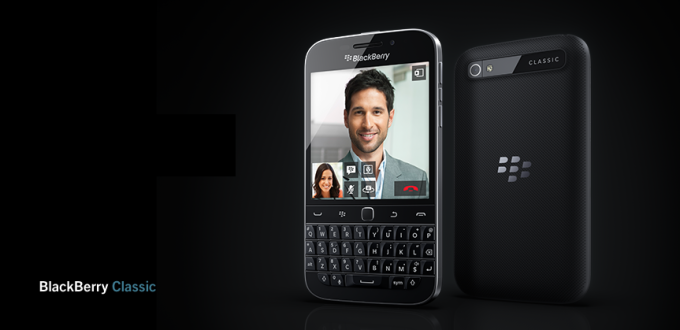 Blackberry today 'finally' unleashed the highly anticipated Classic, a phone stirring the old memories that the Canadian device maker made with its Bold and Curve series.
If you're expecting a whole new design and a pack of features, you're probably mistaken. The device is a reminiscent of Blackberry's Bold and Curve series, that contributed a major part to the sales of the company. The device comes with a full QWERTY physical keyboard, physical navigation keys and a design that will give you a hard time in distinguishing from Blackberry's older devices.
However, this is Blackberry's attempt to bring back those old, glory days, specially for the keyboard loyalists as QWERTY devices are hard to come by in the touchscreen dominated smartphone market.
The Classic has a square, 720 x 720 pixel, 3.5-inch touchscreen . The keyboard has the same feel that Blackberry has been offering since decades, and same goes for the navigation keys. And even though it has a full-fledged physical QWERTY keyboard, the device is astonishingly compact.
It is powered by a dual-core Qualcomm processor with 2GB of RAM and 16 GB storage. The device also comes with  8-megapixel rear camera and a 2-megapixel unit on the front. The Classic runs on BlackBerry 10 and is expected to provide 22 hours of battery life.
According to the company, Blackberry Classic will appeal to those looking for the traditional BlackBerry experience, users that mainly deal with emails and documents. In fact, Blackberry does have a good image of providing a supreme professional experience.
The device, certainly, is not going to appeal to the mainstream smartphone user. The company also believes that the Classic will bring back the fortune, which it earlier lost in the Android dominated market. However, in an era where people are very much satisfied with Android and iOS, making old users to stick around won't be an easy task.
---