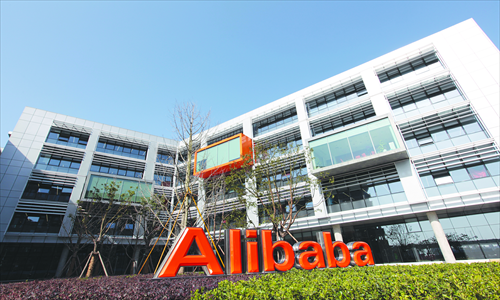 Chinese behemoth and mega Internet conglomerate, Alibaba Group and its partner Haier Electronics on Wednesday rolled out new Internet television sets packed up with shopping and entertainment features.
The smart TV aims to be for everyone in the family, including kids, who will be given access to educational puzzles and cloud-based games. These cloud-based games differ from console games because the game processing and image rendering are not done on the television set but on cloud-computing servers. The data is then transmitted via the Internet to the television. The television will come preloaded with free television programs, music, games and educational resources, said an Alibaba press release.
The new televisions sets also provide users with access to the e-commerce company's Taobao and Tmall online. Last year, Alibaba launched a smart TV with another Chinese TV manufacturer called Skyworth, but the product didn't gather much attention because of its limited online entertainment offerings.
China's leading smartphone manufacturer, Xiaomi also stepped in the battle earlier this month and has been working on expanding its online entertainment content with a hefty USD 300 Million investment in iQiyi recently.  It had earlier acquired stake in China's largest video streaming company, Youku Tudou.
Search giant Baidu and its manufacturing partner have launched TVs using Baidu's operating system.
The Haier-Alibaba televisions are part of a broader Alibaba Group strategy and may expand further to international boundaries through partnerships with hardware manufacturers and content providers.
The Haier-Alibaba smart television line consists of three TV models of different sizes. The cheapest model is 42 inches and retails at RMB 3398 ($553), while the most expensive model is 55 inches and retails for RMB 5998 ($977).
---